Where silence speaks volumes, the world's biggest cemetery and the largest military cemetery in the world are not simply places of mourning or melancholy; they are architectural masterpieces, historical archives, and serene spaces of reflection.
For thousands of years, every civilisation has revered their dead in one way or another. From the great pyramids of ancient Egypt to the opulent mausoleums of Rome, many of the world's cultures have established specific areas for the burial of the deceased.
In this article, we're going to look at some of the largest cemeteries in the world. While 'largest' can be determined using a number of different metrics – including the number of graves, number of interments or physical size – for the purposes of this article we're going to use physical sizes in acres.
Père Lachaise Cemetery
Location: Paris, France | Size: 110 acres | Interments: Over 1 million
One of the world's most famous necropolises may not be the world's largest cemetery, but it is one of the most visited, with over 3.5 million annual visitors. Established in 1804, the cemetery was named after Père François de la Chaise, a seventeenth century Jesuit priest and the confessor to King Louis XIV. Notable burials include Oscar Wilde, Edith Piaf, Marcel Proust and Doors frontman Jim Morrison.
Brookwood Cemetery
Location: Surrey, UK | Size: 220 acres | Interments: Approx. 235,000
Known as the London Necropolis, Brookwood is the UKs largest cemetery. When it was established in 1852 it was believed to be the world's biggest cemetery. It was originally accessed by a rail line from the London Necropolis Railway Station next to Waterloo with cars for coffins and mourners. The most famous memorial at Brookwood is that of Anglo-Saxon king Edward the Martyr who died in 978 AD and whose remains are kept in a nearby church.
Karacaahmet Cemetery
Location: Istanbul, Turkey | Size: 750 acres | Interments: Over 1 million
Karacaahmet was named after a wartime comrade of Ottoman Sultan Orhan I and was established in the mid-fourteenth-century. A contender for the world's largest cemetery, it is Turkey's largest by number of interments and is heavily forested with cypress, oak and laurel trees. It's also home to dozens of bird species. Many famous Ottoman Grand Viziers – heads of government – are buried here and their grave markers are inscribed with the Ottoman Turkish alphabet.
Rookwood Necropolis
Location: Sydney, Australia | Size: 780 acres | Interments: Approx. 1 million
Rookwood Necropolis is one of the biggest cemeteries in the world and the largest in the Southern Hemisphere. It's also understood to be the world's largest operating Victorian-era cemetery. Established in 1868, commemorations are performed every year representing close to 100 cultural and religious groups.
Ohlsdorf Cemetery
Location: Hamburg, Germany | Size: 966 acres | Interments: Approx. 1.5 million
Not only is Ohlsdorf one of the biggest cemeteries in the world, it's also one of the most beautiful. Established in 1877, Ohlsdorf is reputed to be the world's biggest rural cemetery. Over two million visitors come to Ohlsdorf every year to see the stunning rhododendron bushes, the ponds, birds and sculptures. Approximately 40% of Hamburg's burials take place here and the cemetery is looked after by a team of more than two hundred gardeners.
Rose Hills Memorial Park
Location: California, USA | Size: 1,400 acres | Interments: Over 500,000
Reported to be the largest cemetery in North America and one of the largest cemeteries in the world, Rose Hills was established in 1914 as Whittier Heights Memorial Park. It's home to four chapels including the SkyRose Chapel which hosts over 1,000 services and public events every year, and a four-acre rose garden with over 600 varieties of roses.
Wadi-us-Salaam
Location: Najaf, Iraq | Size: Approx. 1,500 acres | Interments: Over 6 million
The world's largest cemetery is Wadi-us-Salaam, literally 'Valley of Peace', in the Iraqi holy city of Najaf. The cemetery has been in continuous use since the seventh century Sassanid Empire and while it's probably impossible to know exactly how many grave sites there are, some estimates put the total as high as ten million.
The Largest Military Cemetery in the World
The world's largest military cemeteries are the final resting places of the people who fought and died in military conflict. There are a number of large military cemeteries in Europe, including Ablain St. Nazaire French Military Cemetery in northern France – which holds the remains of over 40,000 soldiers – and Tyne Cot in the Ypres Salient near Passchendaele in Belgium, where almost 12,000 people who died during World War I are buried.
But the largest military cemetery in the world, and indeed a contender for the world's biggest cemetery at around 639 acres, is Arlington National Cemetery in the US state of Virginia. Established in 1864 to bury the dead from the American Civil War, there are now almost 400,000 graves at Arlington including those of Presidents William Howard Taft and John F. Kennedy. NASA astronauts Gus Grissom and Roger Chaffee who perished inside the Apollo 1 capsule in 1967 are also buried there, as is John Glenn, the first American to orbit Earth.
A Testament to Remembrance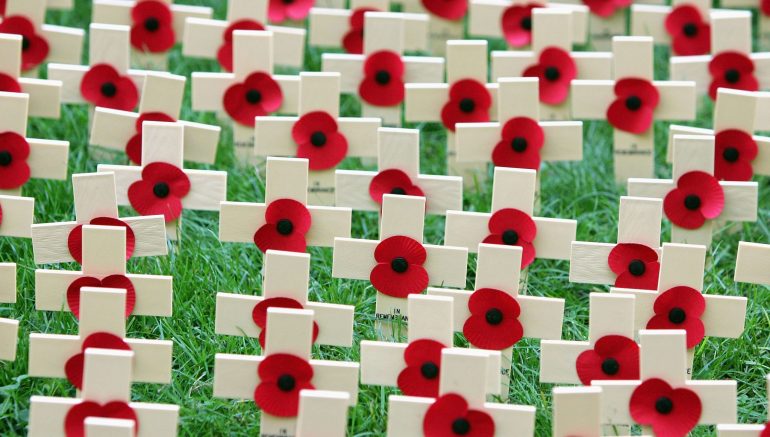 Cemeteries are far more than just final resting places. They're rich historical archives that tell the stories of societies, cultures, and individuals. From the vast and historic Wadi-us-Salaam in Iraq, to the beautifully manicured Rose Hills Memorial Park in California, these sprawling necropolises are testaments to history.
Whether tracing the path of a notable figure, exploring architectural masterpieces, or simply wandering in tranquil reflection, the world's largest cemeteries provide a unique lens to view the tapestry of human existence.