Chan Peng Soon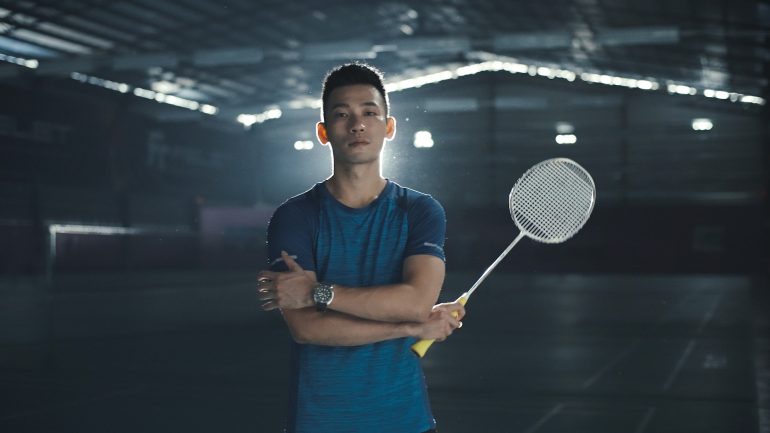 Malaysian badminton star Chan Peng Soon is one of the world's top ten mixed doubles players, who first got a taste for the sport at the age of 8, when he accompanied his father to the badminton court.
Despite talent that saw him enter his first state competition at the age of 12, Chan played a lot of other sports in school—including table tennis, basketball and athletics. It was only at the age of 14 that he decided to focus on badminton, at the advice of his father. But even with family support, Chan faced many challenges, including securing transport to attend training sessions and balancing his sport with schoolwork.
To give all to his dream, Chan decided to drop out of secondary education and made it onto the Malaysian national team at the age of 18, going on to win his first major international title in 2009 and to place world 3rd in 2012. His ultimate dream of becoming an Olympian was finally fulfilled at the 2016 Olympic Games in Rio, where he won silver.
Despite thoughts of retiring and health challenges, such as Bell's Palsy (facial paralysis), Chan Peng Soon continues to push himself to live out his dream as the best badminton player that he can be.
Chan Peng Soon is supported by Seiko's Prospex SPB147J1— a classic diver's watch whose design was inspired by the 1965 Diver's Watch, the first 150m diving watch made in Japan. Upgraded from the original for increased comfort and higher visibility, it has a clear dial layout, smaller casing, lower center of gravity and 70 hours of reserve power. Its striking brown dial features gilt accents extending to the bezel, further accentuated by a black silicone strap. Discover more about the Seiko Prospex SPB147J1 in the United Kindom, Australia and the United States.
Marese Secades
Marese Secades is a freediver from the Philippines—a three time national record holder whose feats include diving to a depth of 59 metres and holding her breath for 5 minutes 4 seconds. She is also an underwater photographer and videographer whose mission is to showcase the beauty of her sport to a wider audience.
Marese fell in love with the sea as a child on holiday on Marinduque Island, where she often played by testing her limits to see how long she could hold her breath—a passion that was re-ignited in 2016 when she discovered the sport of freediving.
Leaving her corporate career to pursue her passion, Marese turned instructor and founded an organization called Apnea Philippines, where she has trains and organises events all around the island nation, to cater to its growing community of freedivers.
To Marese, freediving is underwater meditation that uses the mind to challenge the body's limits. But preparation is also key, and she overcomes equalisation issues in her ears by using a series of dry exercises and massages.
Her companion on her dives is the Seiko Prospex SPB237J1— a modern recreation of a 1970 diver's watch worn by Japanese explorer Naomi Uemura, the first adventurer in the world to reach the tallest peaks on all five continents.
The timepiece features a wide flowing case design with a long-lasting 70-hour power reserve and an asymmetrical extension that protects the crown at the four o'clock position. Its fabric strap is designed expressly for divers and is crafted using a traditional Japanese braiding technique called seichu. Discover more about the Seiko Prospex SPB237J1 in the United Kindom, Australia and the United States.